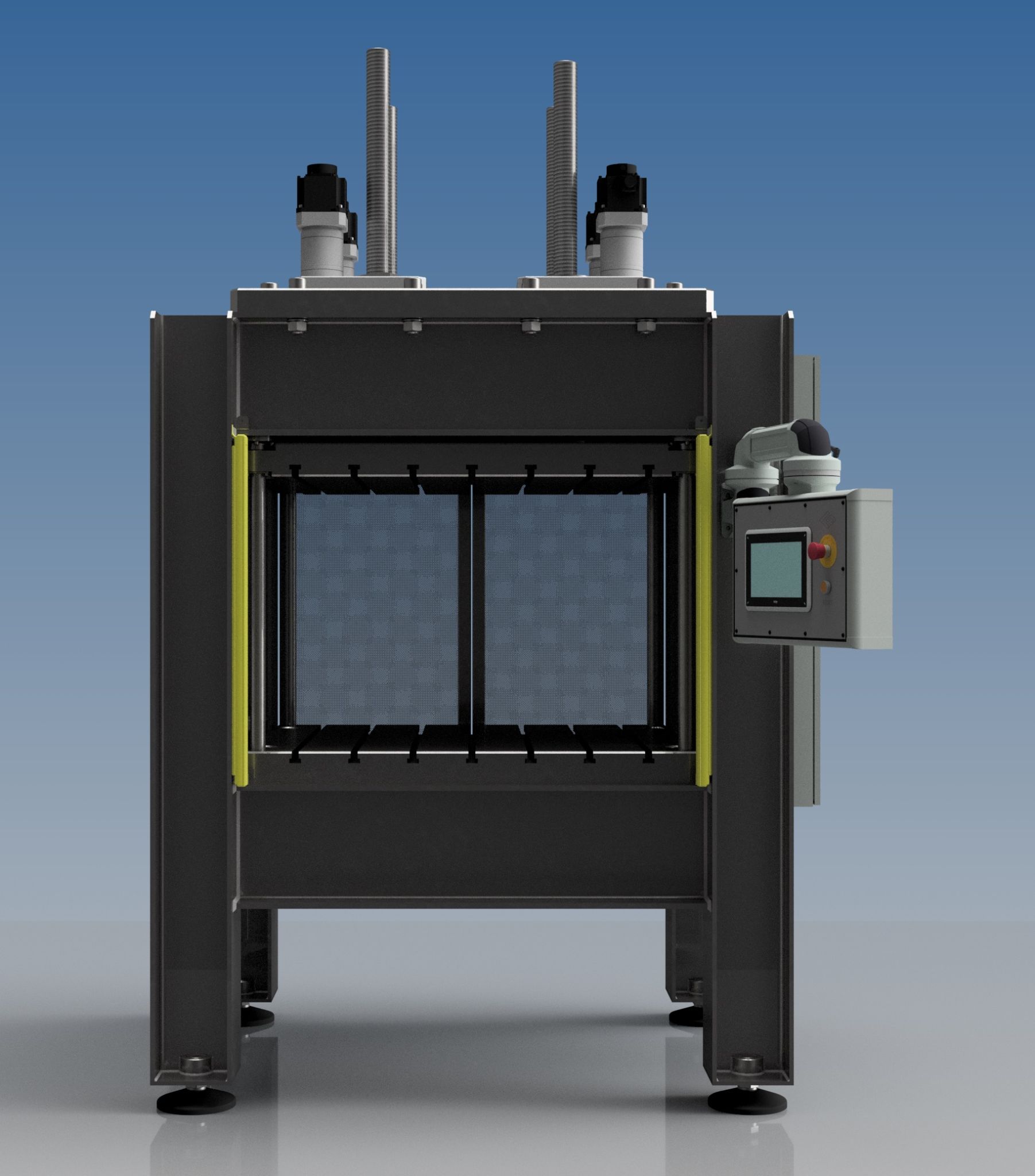 Coils or blanks of metal can be shaped into almost any desired form using an industrial stamping press or punch press machine.
The team at Cambridge Dynamics – experts in the design and manufacture of custom automation equipment – regularly employs this technique in the process of fabricating highly accurate bespoke components and parts to a client's detailed specification.
Here, we'll explain a little more about punch & stamp presses, along with a few of our other services, to help you decide whether this process is well-suited to your needs.
How Do Stamp or Punch Presses Work?
The experienced team at Cambridge Dynamics use a punch or stamp press to "press" flat sheet metal into a particular shape.
We automate the process using advanced CNC (Computer Numerical Control) machinery, which enables us to replicate the same results with exceptional precision, time and time again.
For this reason, we are able to produce large volumes of stamped or punched components in very little time.
The tooling used to create the desired results is expertly designed and produced, and can create a wide range of effects, including embossing, bending, blanking, coining, flanging and punching – accurate to the exact criteria provided.
However unique or complex your desired component may be, we'll be able to produce it in the most precise manner possible. Bespoke fabrication is one of our specialisms, so don't hesitate to get in touch, even if you're not completely sure of the part you'll need.
We can work with you to determine the most practical and effective options for your project.
Why Use Cambridge Dynamics for Your Stamp & Punch Pressing Requirements?
At Cambridge Dynamics, our specialist team – composed of experts in the fields of mechanical, electrical, mechatronic and pneumatic systems – understand the importance of employing the most sophisticated and advanced techniques.
Founded in 1978, we've developed highly effective approaches and techniques that always employ cutting edge technology – helping us to remain at the forefront of the industry.
Thanks to the wide range of processes we employ and the diverse array of precision devices at our disposal, Cambridge Dynamics can provide our expertise at any point within the machinery fabrication process.
We're able to offer services right from initial machine concept and design, to the manufacture, assembly, testing, finishing and delivery of individual parts or whole assemblies.
We can even design and build specialist control systems for your machines.
How to Request Punch & Stamp Pressing Services
Whatever the size or type of project you are pursuing, all you need to do in order to request our services or assistance is to get in touch via our online contact form.
We'll be happy to hear from you, whether you require answers to certain questions, specialist advice or a means of engaging with our services.
To help us understand exactly what you're likely to need, we ask that all prospective clients provide as much information as possible when describing their project and the parts required. We can then fabricate all components to the greatest possible degree of accuracy.