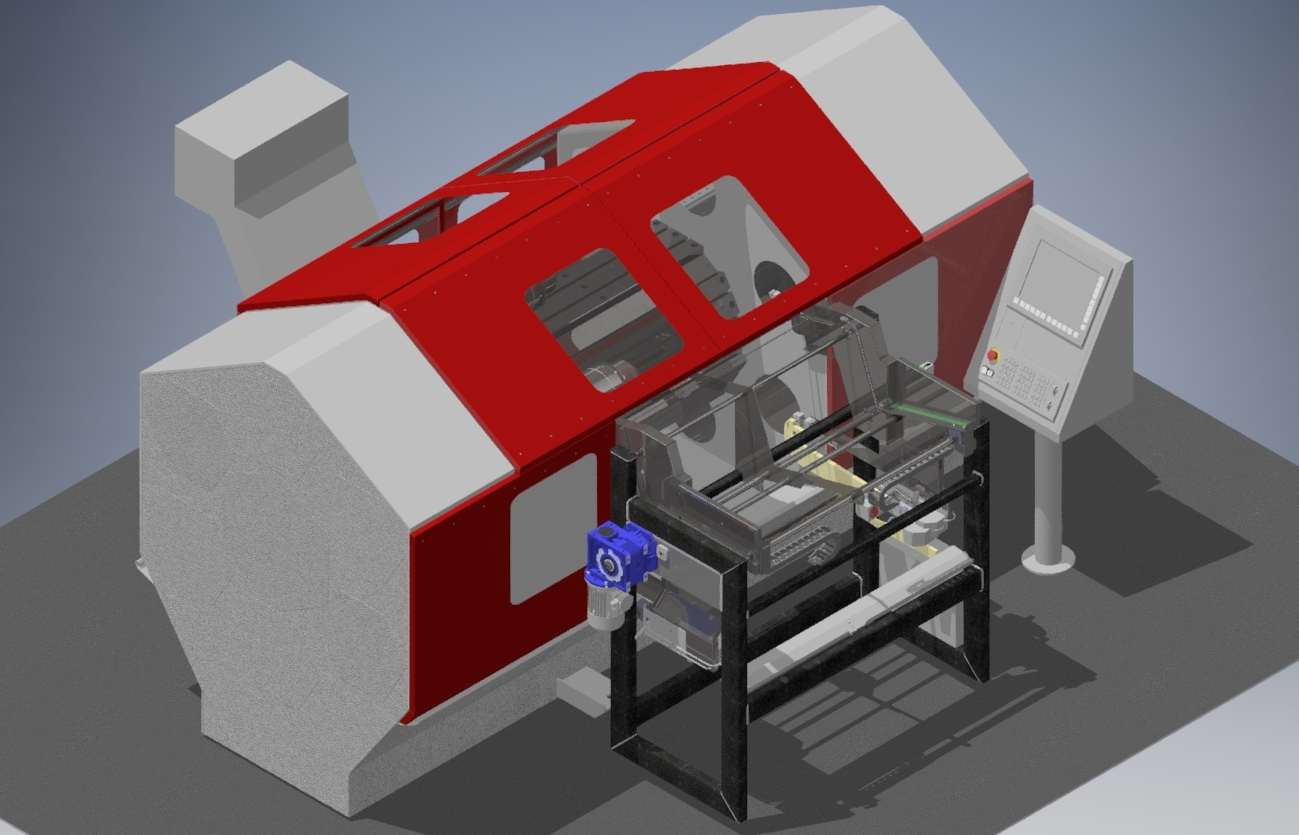 The experts at Cambridge Dynamics specialise in automation and machine design.
Whatever the required function of your equipment, and whatever its potential complexity, we can help. Our specialists have significant experience in a range of disciplines, including the design and manufacture of mechanical, electrical, mechatronic, and pneumatic systems.
With more than 40 years of experience within the manufacturing industry, we have developed sophisticated techniques that can be trusted to produce exceptional results again and again.
Read on to find out a little more about our design processes and to discover how we may be able to assist you.
Industrial Machine Design Capabilities at Cambridge Dynamics
At Cambridge Dynamics, we produce advanced equipment that is fast, accurate, and repeatable.
The majority of our designs are created to leverage advanced CNC control, automating the fabrication process for extreme accuracy and perfect replication. This approach is swift and streamlined, allowing us to create machines that produce high volumes of components, parts, and assemblies.
Thanks to our in-house design expertise, we can assist clients in developing almost any concept or plan regarding both large, and small-scale products.
We can create every element from scratch, from miniscule components and tooling solutions to substantial heavy machinery.
One of our particular specialisms is the production of servo driven presses – including ball screw, cam, and linkage type designs – up to 400T. These are often deployed in the composites and laminate industries due to the precise positioning control, repeatability, and ability to open tools under vacuum.
Our Design Tools
Our highly experienced design team use advanced CAD, CAM, and FEA technology to produce concepts and solutions for almost any application.
Utilising software tools from Autodesk, Cambridge Dynamics offers part and assembly design, motion simulation, frame analysis, fatigue checks, modal analysis, and FEA using the industry leading Nastran solver.
Once the design is complete, components can be manufactured using up to 5 axis simultaneous CAM capability.
Whether you require the design of a basic jig or an entire complex machine assembly, feel free to share your specifications with us – we will be able to develop and conceptualise the perfect solution for your needs.
We are even able to design bespoke control systems that will tie in perfectly with your new equipment, tailoring every aspect to the smooth and uncomplicated operation of all purpose-built machinery and ensuring that you do not waste money on features that are not required.
Make a Start Today
The team at Cambridge Dynamics works closely with each client to develop a thorough understanding of their requirements. All you need to do in order to request an expertly produced design from our specialists is to get in touch using our online contact form.
We ask that you provide as much information as you can about your specific project and the equipment you may need. This will help us to develop an exceptionally detailed design that is capable of performing all intended operations to the highest possible standard.
We welcome all questions and requests for advice – so, if there is anything that you are unsure about, please do not hesitate to get in touch. Our team will be happy to hear from you and to provide any assistance you may need.