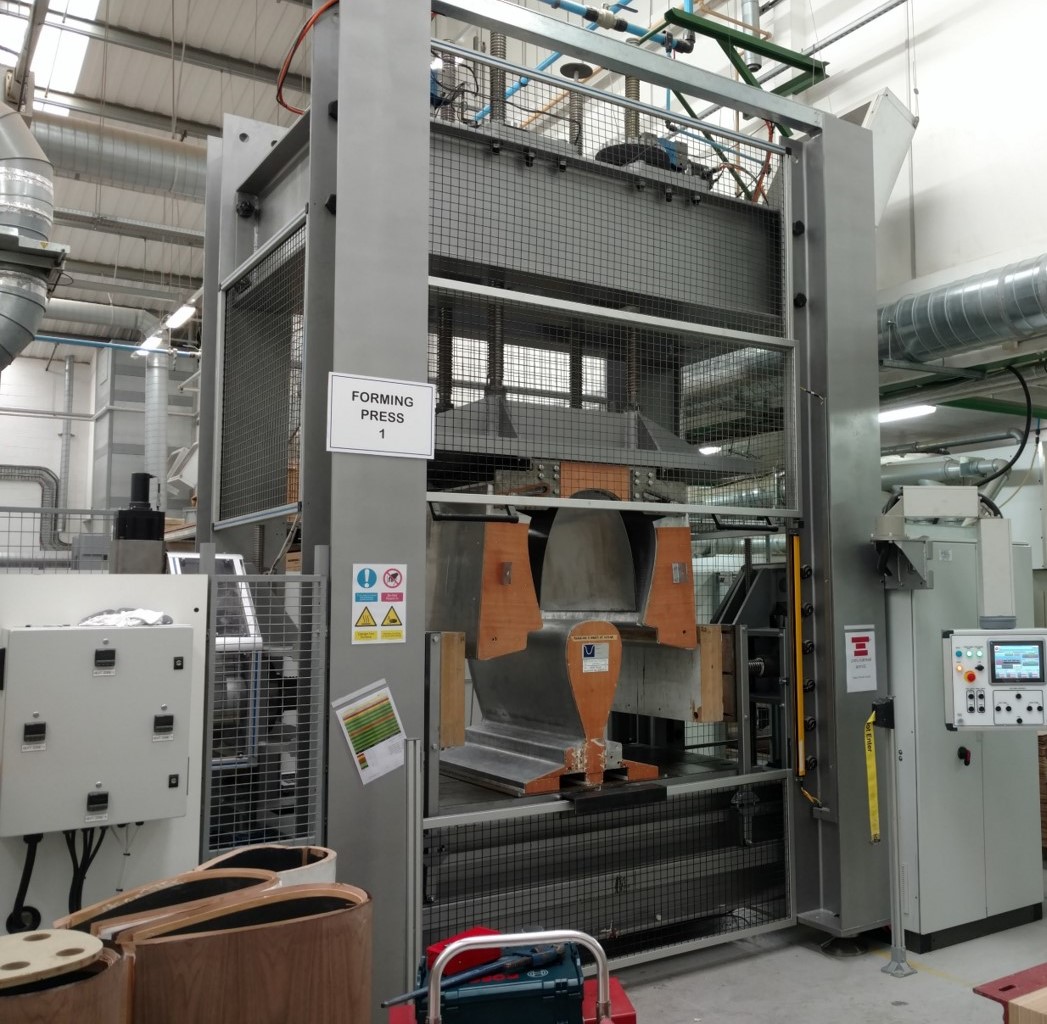 Whether you require the design and manufacture of manual, ball screw or custom hydraulic press machines or you simply require the production of bespoke components and parts – such as specific tooling solutions – Cambridge Dynamics can help you.
We have been a key player in the machinery fabrication industry since 1978. Throughout our time as a company, we have worked hard to remain at the very forefront of technology, leading the way with sophisticated techniques and processes.
Whatever custom press solutions you require, our team will be here to provide assistance, advice and manufacturing expertise.
Here, we explore a little about the presses we produce and operate, while introducing you to a few of our other services.
Custom Press Machines from Cambridge Dynamics
Our team of specialists have significant experience in a comprehensive selection of manufacturing practices, including the operation and fabrication of mechanical, electrical, mechatronic and pneumatic systems.
As a result, we are able to provide our services at any stage of the manufacturing process or for its entirety, from machinery design to the manufacture, assembly, testing, finishing and delivery of a product – whether that be an entire assembly or a single component.
The equipment we are capable of producing includes custom ball screw press solutions, bespoke hydraulic and manual presses and many others besides. These presses can be made compatible with numerous different materials, including metals and composites.
We use British components wherever possible to support local industry and reduce our impact on the environment.
Many of our products are manufactured using advanced CNC (Computer Numerical Control) equipment, whereby detailed data and dimensions are entered into specialist computerised devices in order to automate some or all of the fabrication process.
This allows for extreme precision and the ability to replicate a part or component multiple times without any loss of accuracy – so whether you require a single item or a huge run, we'll be perfectly capable of producing what you need.
Ordering Your Custom Press or Pressed Components from Cambridge Dynamics
If you want to contact us regarding an upcoming project or simply wish to ask a few questions about our services, please feel free to get in touch with us via our online contact form.
When discussing your desired equipment with us, it's important to give us as much detail as possible. This will help us to better understand your requirements and produce a machine, mechanism or component that is of the highest possible quality and accuracy.
We'll be happy to provide you with any assistance or advice required – whether you don't know what kind of equipment you require or you've been working with various presses for many years.
Along with bespoke press solutions, we also work with and manufacture composite presses and assembly presses, and employ long-developed milling, turning, grinding and wire EDM techniques to achieve highly sophisticated results over and over again.
We can even design and produce custom control systems for your new machinery to ensure the most effective operation possible.
We look forward to hearing about your project and finding out how our team of specialists can help you.