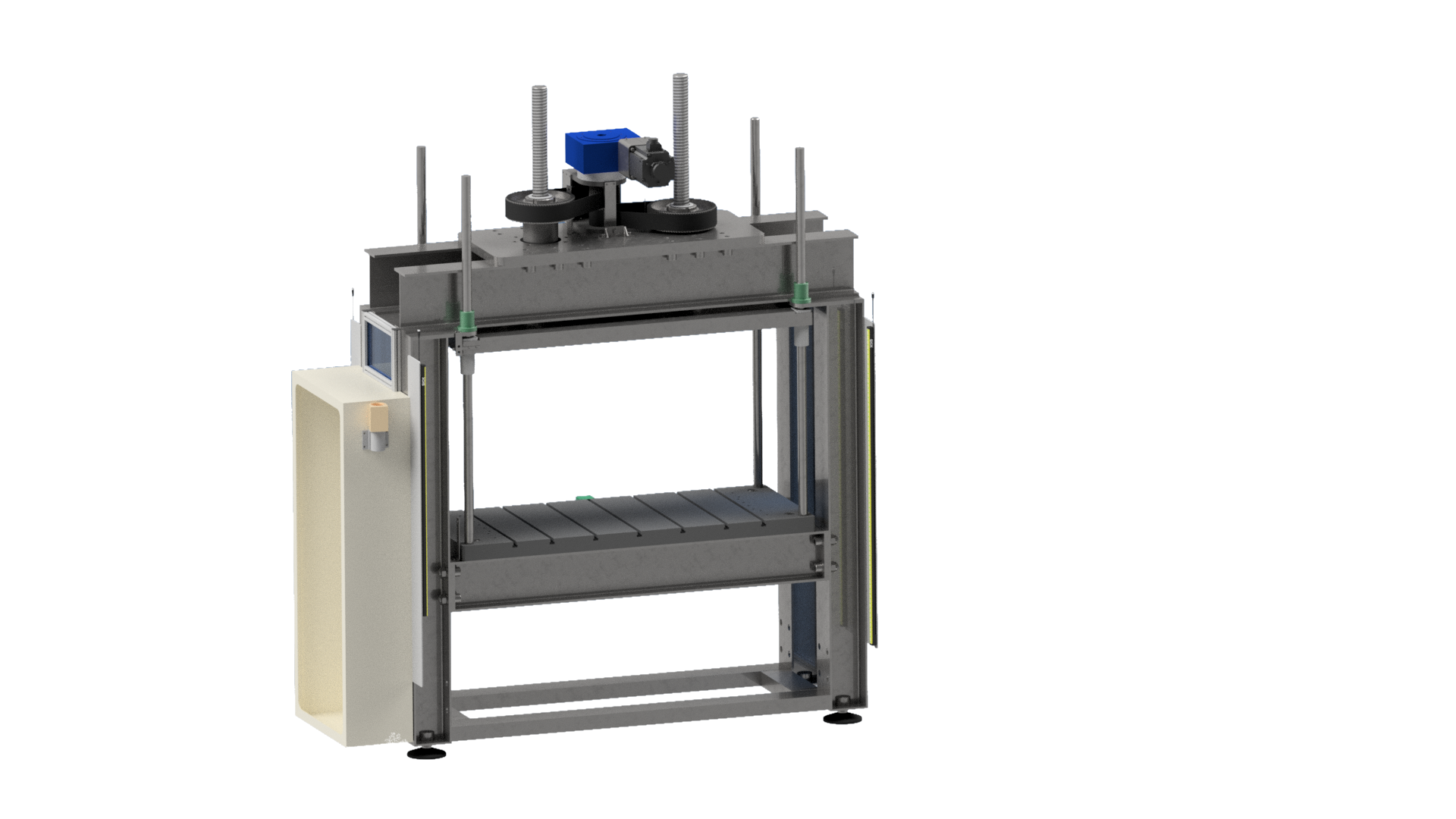 The use of an assembly press is one of the most straightforward and fuss-free methods of securely and irreversibly connecting components or parts, or forming certain elements of a machine or device through the use of pressure.
This approach often requires little to no additional fixing materials and relies solely on powerful natural forces such as friction.
Two components that are to be fixed together using assembly presses are usually shaped so that one has marginally larger external dimensions than the other's internal dimensions. When the first is pressed into the second, they fit in a way that prevents disassembly.
The machine and component fabrication experts at Cambridge Dynamics have comprehensive experience in the use of assembly press machines dating back to the company's launch in 1978.
Here, we'll explain a little more about the assembly press process and introduce you to our techniques, approaches and services.
Industrial Assembly Presses at Cambridge Dynamics
There are many different types of assembly press available – and each can be used for a broad range of applications.
Thanks to the diverse array of skills in which the Cambridge Dynamics team is trained – including the use of mechanical, electrical, mechatronic, hydraulic, and pneumatic systems – we have a comprehensive understanding of the capabilities of machines of this kind.
Depending on the requirements of a particular project, the types of assembly presses that can be supplied include servo driven or pneumatic option. Servo options provide speed, force control, precision and repeatability, while pneumatic options provide simplicity and cost effectiveness.
One of the key aspects of the Cambridge Dynamics method is the significant use of advanced control systems to provide precise, reliable, and repeatable control of each element of the manufacturing process.
CNC options allow your team members to input only the key dimensions and parameters, automating the process and enabling the real-world replication of designs to an exceptional level of precision and repeatability.
Thanks to CNC and advanced 'recipe' systems, we can programme our assembly presses to recall product details quickly and accurately. That enables users of our equipment to produce any quantity of components required, whether the batch size is one off or large volume.
The Services Available from Cambridge Dynamics
Whether your project requires the use of an assembly press or another piece of automation equipment, there are plenty of options available from the specialists at Cambridge Dynamics that will aid your manufacturing process.
We've been in the machine fabrication business for over 40 years – so whether you know the precise parts and components you need from us or you require our advice and assistance in making any decisions, we're here to help you.
Contact us using our online contact form and we'll be able to provide you with the answers you require. Alternatively, get in touch with detailed information about your upcoming project and we'll work with you to determine how we can help.